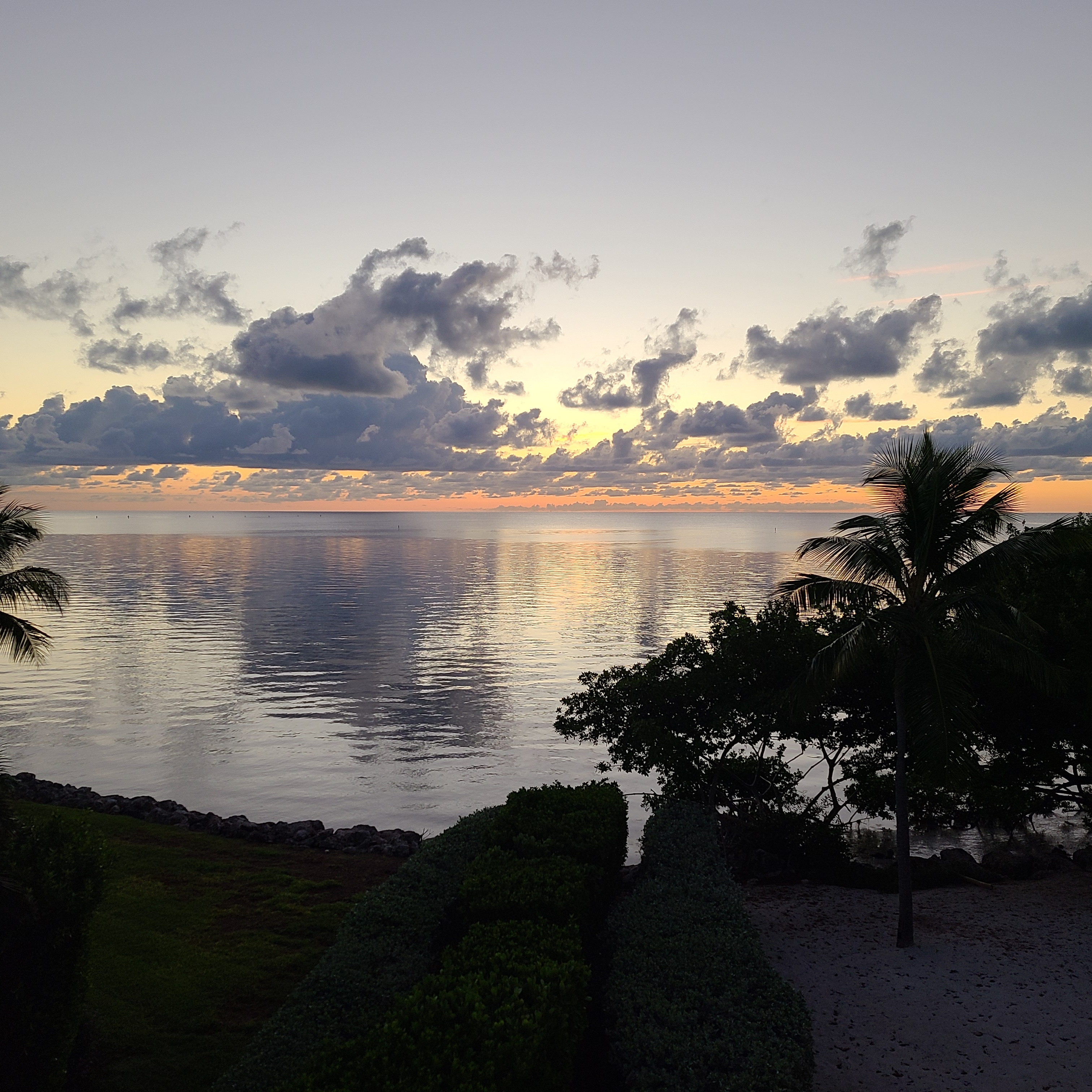 Get to Know Elizabeth Guerrero, PA
Elizabeth Guerrero is a licensed Real Estate Broker Associate offering residential, new construction and commercial services to buyers and sellers throughout South Florida. With more than 15 years of real estate knowledge and experience, Elizabeth's advice on home values, neighborhoods and market trends repeatedly wins her support from past and current clients through recurring business and referrals. She has a dynamic approach to marketing homes to sellers and buyers, which comes from her insights on many communities and client pain points. Elizabeth is committed to offering her clients value and transparency by continuing to uphold the ethical responsibilities that come with representing home owners and buyers exclusively. She currently holds her license with RE/MAX Advance Realty  in Miami, Florida and is an active member of the National Fair Housing Alliance.
Certifications
She specializes in Rentals, First Time Home Buyers, Sellers, Home Resales, Property Management, Short Sales & Foreclosures, Waterfront Properties, Gated Communities and Luxury Homes.  If your looking for properties in Miami-Dade/Broward County, please give Elizabeth a call or visit her website www.elizabethguerrero.sef.mlxchange.com
Elizabeth Guerrero's  Serviced Areas: Pinecrest, Cutler Bay, South Miami, Kendall, Palmetto Bay, Coral Gables, Sunny Isles Beach, Key Biscayne, Brickell, Miramar, Pembroke Pines, Southwest Ranches, Miami Springs, Virginia Gardens, Miami Beach, Miami, Hialeah Gardens, University of Miami, FIU Miami, Coconut Grove, Westchester, Cooper City, Davie and Weston, The Crossings Miami, Gables by the Sea Miami, Medley Miami, Coconut Grove, Sunny Isles Beach, Weschester, Sweetwater, Doral, Miami Townhouses for Sale, Miami Townhouses for rent, Single Family Homes for sale, Single Family Homes for rent,  Miami Condos for sale, Miami Condos for rent. Communities: Gables by the Sea, Cocoplum, Kendale Lakes, Calusa Club Village, The Crossings, Kenlands, Calusa Pointe, Elan At Calusa.
Awards
Rookie of the Year At Re/max United Realty
Exective Club Award RE/MAX ADVANCE REALTY
Excellence in Client Service 2021
Club Award RE/MAX ADVANCE REALTY
Skills
Making Connections, Details, Organizational skills,Time Management, Marketing, Problem Solving-Skills, Technology, Negotiation, Education, Communication, Leadership, Customer Sevice, Selling and Sales etc.
Eric Casola
04/30/2018
To whom it may concern, We were so fortunate to have found Elizabeth Guerrero at RE/MAX Advance Realty. As our Realtor, she helped us sell several of our properties for the right price and shortest time possible. Because of her hard work and dedication, our properties would go under contract the same day. All throughout the negotiations and closing Elizabeth was always available to handle any issues or questions. She was always communicating with us by text, email or by phone regarding the sale of our properties. We would recommend Elizabeth Guerrero to our family and friends. Anyone looking to purchase a home in South Florida would be lucky to work with Elizabeth Guerrero. Again Thank you Elizabeth for the fantastic job . Your truly Eric casola
Cynthia Snyder
04/18/2017
Elizabeth is an excellent realtor, and more importantly, a friend. She has already assisted us in finding a beautiful home to live in with our family, and more recently, assisted us in the closing of our shortsale home we just sold! She listens to understand what you need, and quickly does what is necessary to make it happen. She shows up for the closing to be your support and makes sure all goes well. She is always available and looks out for your best interest. I 100% recommend her as your realtor, and know you will be happy you chose her! We are so thankful we did!" Cynthia Snyder and family
Kathryn Amoroso
04/12/2017
Elizabeth Guerrero is an awesome realtor. She was instrumental in finding me a beautiful townhome to rent and while doing so was engaging, warm and on a mission. She is so knowledgeable and caring, I felt absolutely taken care of. I will recommend her to everyone I know needing a realtor. I'm not sure how we both got so lucky but we did! She is an absolute gem as a human being and a realtor.
Liza Usan
04/03/2017
"Above and beyond our expectations, from the smallest detail one overlooks , to the compliance of ones' needs. She pointed out , reminded and assured all was taken care of, for both (myself) and the owner. All elements where handled in a professional manner , and explained every part in detail of the contract/conditions in place. Very humble, honest, and understating of ones needs." I would highly recommend Elizabeth Guerrero for all your real estate needs. Sincerely, Liza Usan
Ruben and Olga Vazquez
03/24/2017
We would like to express our gratitude to Ms. Elizabeth Guerrero for her professionalism and quick responses with our real estate needs. Her knowledge and value in real estate is a five star rating. We became very fond of Ms. Elizabeth Guerrero for her professionalism, expertise and help. We want to thank her for a very swift process and amicable approach. From now on we will use her for all our real estate matters and look forward to work with her again in the near future. Sincerely Yours,
Sara Najara
12/09/2016
I would like to take this opportunity to thank you for making the sales process of my home a smooth one. Your Knowledge, professionalism and dedication are admirable; you helped me from start to finish, always looking for the best options for me. I truly appreciate your involvement, determination and good will to make the sale of my home a successful one. I can't believe you got the property under contract in one day and sold in less then 28 days. I will miss our daily texts, emails and phone conversations.... You are the best of the best!!!!
Moises Hernandez
09/27/2016
To whom it may concern, I would like to express my gratitude and share my experience with Elizabeth Guerrero from Re/max Advance Realty. Elizabeth was referred to me by another realtor and I am grateful for the referral. Throughout my career, I have met people from different professions but Elizabeth is a special person. She was thorough honest answering my questions, attentive, caring and professional. When I met Elizabeth for the first time, she took the time to explain the process of renting my home with her. We went room by room and she took notes. She let me take the lead and she asked questions regarding my home. We sat down at my dining table and she took the lead, we went through the list of small minor repairs needed to be done to get the home ready. At this precise moment, I knew I could trust her with my home. When the offers started to come in, Elizabeth would call me and take the time to review each offer one by one. She was always attentive to detail from the beginning to end. She returned all phone calls, texts and emails the same day. I felt like I was the only client she had. She is amazing in my opinion and if I ever need to sell or recommend a realtor to my family or friends, she will be my first choice AS a real estate agent. If you want to discuss my experience in more detail please feel free to contact me . Sincerely, Moises Hernandez
AMI ABOUDE
07/20/2016
Ami and Dwight Prude July 20, 2016 Recommendation Letter for Elizabeth Guerrero To Whom It May Concern, It is my pleasure to recommend Elizabeth Guerrero as your real estate agent. We came to know Elizabeth years ago as we looked for a house and had the pleasure and honor to work with her numerous times. Only a phone call away, Elizabeth is always available for any question you may have. She will tirelessly invest her time and effort in finding what you are looking for. Her pleasant personality is an add-on to the client-realtor relationship you will create with her, and which, with time, actually develops in a sincere friendship. After her job is done, one of the many qualities we appreciate is her following up with us, not only to make sure we are happy with what we got, but also to celebrate with us every single holiday and special occasion in our lives. Overall, Elizabeth is highly professional and ethical in her field. The results of her work always demonstrate her ability to understand her client's needs and desires. She always gave a particular interest in making sure we got what we wanted, no matter how long it took to actually find the right house. Elizabeth is unquestionably an exceptional candidate for anyone whose plans call for selling or purchasing a house. She has proven herself, to us and many others, to have the perseverance, initiative and drive to make your dream home come true. She is and will remain our favorite realtor and dear friend. Yours sincerely, Ami Prude
Yoiris Lopez
05/24/2016
To whom it may concern, My family DO NOT have words to express how grateful we are to have met Ms. Elizabeth Guerrero and we wish to express to all sellers, buyers and renters that it has been a pleasure having her represent us in the negotiations for our home in Miami. Elizabeth was always available by phone, always answered our questions and texts whether it was in the morning, afternoon and evenings. She guided us through the entire process, from searching for houses to getting the documents together, submitting the offer and acceptance of offer. The process was smooth and stress-free because we had a great realtor by our side who cared. We never could have found the home without her. To reiterate, we are nothing but pleased with Ms. Elizabeth Guerrero from Re/max Advance Realty. They are so lucky to have her on their team. We will highly recommend her to all our family, and friends. If you wish to discuss our experience in detail, please feel free to contact us by email yoiris75@yahoo.es. Best Regards, Yoiris Lopez and family
Karla Morazan & Eric Herrera
04/18/2016
To Whom It May Concern: We are writing to express our pleasure and sincere gratitude to work with real estate agent Elizabeth Guerrero, who represented us in our recent property search for our single-family home. Ms. Guerrero guided us through the entire process, from gathering all the required documents, to searching for houses and closing the deal. We credit Ms. Guerrero with a smooth, stress-free experience. Specially having a baby on the way, this was very important for us. We had searched for properties in the past with other agents, and never had we had such a pleasurable experience. Ms. Guerrero is savvy, caring, honest, personable and knows the market inside and out. We never could have found our perfect starter home without her. To reiterate, we are nothing but pleased with Ms. Guerrero and her expertise and we will recommend her to everyone we know. Sincerely, Karla Morazan & Eric Herrera
ANA PAZ
03/22/2016
To whom it may concern, I have had the privilege to have Elizabeth Guerrero as a realtor in finding a home to live. Elizabeth is hard working, helpful and very knowledgeable in her profession and South Florida area. I am a first timer using the services of a realtor, she has made the finding of a new place very calming. Elizabeth was very reassuring when I found the right place in stating " THIS IS GOING TO BE YOUR HOME" and I believed it. I did get the home I wanted. Elizabeth was always willing to respond to all my questions and respond quickly to all my messages and calls. Elizabeth made this the process go very smoothly and a timely manner. I would recommend Elizabeth Guerrero Re/max Agent to everyone as a professional realtor and so real as a person. If you have any questions, please feel free to contact me. Sincerely, Ana Paz
Miguel Ibarra
02/01/2016
To whom it may concern, Elizabeth Guerrero was a wonder. As a first time renter, I was not prepared for the various tribulations we faced but Elizabeth took them in stride. She handled everything and made the whole process easy. I wouldn't have gotten anywhere without her. Elizabeth is very professional, she knows the market, the cities and subdivisions. She informs you of the all necessary steps to purchase a home but at this moment I couldn't. I am so grateful she was referred to me. She cares about you and your happiness. I highly recommend Elizabeth Guerrero to sellers, buyers and renters in South Florida. Thank you,
Haydee and Guillermo Gonzalez
01/01/2016
A quien pueda interesarle, damos fe que: En busca de propiedades en Miami, tuvimos el honor y placer de encontrar a Elizabeth Guerrero Realtor de la compañia Re/max Advance Realty, quien nos mostro varias propiedades con las caracteristicas especificas que mas se acercaban a nuestro interes. Tuvimos la oportunidad de encontrar la casa de nuestros sueños y hoy disfrutamos de nuestro asentamiento definitivo, como regalo del nuevo año, dandonos la satisfaccion de tener nuestras expectativas cubiertas por completo. Agradecemos sinceramente a Elizabeth Guerrero, por su dedicacion en buscar en este mercado nuestra casa. Por dedicarse a esta transaccion y llevarla a un feliz final. Nosotros reconocemos y alabamos su trato professional, cordial y ejemplar. Reconocimos su dedicacion y excellencia en su carrera como realtor. Recomendaremos sus servicios y buenos oficios a toda nuestra familia, amistades y empresarios. Muchas Gracias Elizabeth Guerrero Sinceramente de todo corazon estamos agradecidos y cien por ciento satisfecho de haber podido contar con su ayuda. No tenemos palabras, nos sentimos bendecidos de haber encontrado a Elizabeth Guerrero de Re/max. Gracias Elizabeth Guerrero
Yohanka Allen
11/06/2015
To Whom It May Concern: My name is Yohanka Allen. In 2012, I was 8 months pregnant, my husband and I were in desperate need of a bigger home and working with a limited time span. After searching through tons of sites and calling countless realtors who did not return my calls or took days to get back to me, I went to the internet and started reviewing the recommendations posted on the internet and I found Elizabeth Guerrero and I decided to contact her.Elizabeth is one of the most pleasant and professional people I have ever had the pleasure of working with. During our phone conversation she answered all of my questions, and I had lots of questions, when I called her whether it was a phone call, email or text, she was available at any time of the day or late night. Her commitment to my family's overall well-being went above and beyond her duties as a realtor. Fast forward to the present, I find myself again 8 months pregnant, searching with my family for a new home. Immediately, I called Elizabeth without hesitating and she called me right away. She was as warm and helpful as she was when we first spoke years ago. Over the years, anytime anyone has asked or mentioned to real estate, I've always jumped at the opportunity to share Elizabeth's information and my personal experience as a reference. When my family and I decide to move again or purchase a home in the near future, I definitely will be contacting our extraordinary realtor Elizabeth Guerrero. She will always be our realtor for life. She has become more than a valuable resource to our family and a wonderful friend as well. I would like to take this opportunity to recommend Elizabeth Guerrero our realtor to anyone looking for a genuine, hardworking and dedicated realtor who cares, listens to yours concerns. Real Estate can be confusing and misleading but my family and I are grateful we found Elizabeth Guerrero. Sincerely, Yohanka Allen
Elier Pons y Idania Perez
10/26/2015
A quien pueda interesarle, Primero queremos agradeserle en mi nombre y en el de mi familia por su ayuda en mi interes por buscar un apartamento para rentar. Es usted una de las personas mas profesional con quien e tenido el gusto de realizar un negocio. Usted nos guio y nos facilito toda la informacion necesaria y tambien la documentacion. Siempre muy explicita y aclarandonos todas las dudas, siempre manteniendonos al tanto de todos los detalles. Informandonos y dandonos a conocer nuestros derechos y responsibilidades. No dudare en recomendarla a todas las personas que necesiten sus servicios de hecho ya lo e hecho. A su broker y compania les quiero decir que cuentan con una profesional excelente, inteligente, amable y muy capas en su agencia. Deseo para usted y su familia un futuro muy prometedor tanto en lo profesional como en lo personal una ves mas gracias de todo Corazon. Eres nuestra Realtor y amiga por vida. Atentamente, La familia Pons y Perez
Elizabeth and Lazaro Olayon
08/14/2015
August 14, 2015 To Whom it May Concern: When something wonderful happens in your life you can't wait to share it with others. Therefore, I am so excited and eager to tell everyone about what an amazing realtor Ms. Elizabeth Guerrero happens to be! You may be asking, "What's so different about her than all the others realtors?" So, I will tell you. After fighting for many years with our mortgage lender, my husband and I felt hopeless. We decided that we were going to give up and foreclose on our home. However, God had another plan for us, and that's when he sent Elizabeth Guerrero into our lives. Not only did she light up the room with her shining personality; Elizabeth patiently listened to all of our concerns. She guided and advised us that a short sale would be more beneficial, than the foreclosure. One of the things that we were worried about was any lingering debt after the foreclosure. She assured us that "both" our loans would be completely paid off. We were a bit hesitant from previous horror stories, but we also wanted a quick way out. In less than 3 months we had a cash buyer! We could not believe this lady's magic! Truth be told it was Elizabeth's persistent hard work and effort. The moment Elizabeth took our listing, she worked on it like it was her own. She exceeded all our expectations! My husband and I could not have asked for a better realtor. She even helped us to relocate. Soon after we received the letter from the bank that we were debt free, exactly like she said. We could not be happier! We highly recommend Elizabeth Guerrero to anyone that is looking to buy, sell, list, or rent their home. You will not find a more caring and determined realtor, with such an amazing positive attitude! Sincerely, Lazaro and Elizabeth Olayon
Cynthia and Marc Synder
08/04/2015
I just received this recommendation letter from my clients. I love my job and I always put myself in my clients shoes. What can I do to make them happy and how can I make a difference in our industry. Being me and giving 100%+ to my clients who become my family. I am so grateful. August 4, 2015 Dear Mr. Anthony Askowitz, I am writing to you in regards to Elizabeth Guerrero, our realtor. Elizabeth has been my realtor, and has put all her efforts into helping us find our new home and start our new life here in Florida. We just arrived from Spain on July 1st, and we had the exciting, yet difficult task of finding a great new home for our family in a month's time, along with a car, furniture, etc. She has spent much time by phone guiding me and helping me determine the best area for us to live in, and most desirable type of home for our family. She is always available to speak to us by phone and via email and texts. Her words to me have always been, "You are part of my family, and I just want you to be happy." We are very happy to tell you that we have found a beautiful and perfect home in Kings Court, thanks to Elizabeth! Elizabeth always has a happy and great attitude, and is very professional, yet warm at the same time. She takes her job very seriously, and spends endless hours helping others find their "dream home". I just felt it was important to share with you what a wonderful person you have working for your company, and how glad we are to have had Elizabeth working for us as well! We are so grateful and thankful for all her efforts and dedication. We will happily recommend Elizabeth as a realtor to our friends! Kind regards, Cynthia and Marc Snyder
Claudia Mateus and Claudia Leyte
07/30/2015
Dear Mr. Askowitz, Broker Elizabeth Guerrero has been wonderful during this long process of searching in finding our perfect home. She is a tremendous asset to your REMAX Team, working around the clock and always looking for our specification. Elizabeth embodies what it means to be a realtor; determined, ambitious, kind, knowledgeable and always having the client's best interest in mind. In our personal experience, she has kept us informed of the process every step of the way and always with a smile. It has been a pleasure working with her and we have already recommended her services to our family and friends. We look forward to working with Elizabeth Guerrero again in the near future. Best Regards,
AMI AND DWIGHT PRUDE
06/30/2015
Ami and Dwight Prude Miramar FL 33027 June 30, 2015 Recommendation Letter for Elizabeth Guerrero To Whom It May Concern; It is with great pleasure that we write this recommendation letter for Elizabeth Guerrero. We have known Elizabeth for a couple of years now as she helped us successfully get the perfect house for our family, not once, but twice. She diligently and patiently worked us through the process, always with a smile. Again, we were very impressed that she showed such dedication and availability when it came to searching, seeing houses over and over again, until we found the right one. The quality of her work is unparalleled. She is very professional, genially friendly and honest. She is always looking for the best interest of her client, delivering everything in a timely matter. In closing, I would like to extend our thanks to her for a superb job. We greatly appreciated it. Therefore, we highly recommend her for all your real estate needs. Sincerely, Ami and Dwight
Olga and Russell Serveyega
06/10/2015
Dear Prospective Homeowners, To start off our story, this is the second time we are using Elizabeth Guerrero as our real estate agent, and it won't be the last, and soon possibly the rest of our family will also use Elizabeth. From the very first time we used Elizabeth she became part of our family and that means a lot, at least it does to us. Try and think when the last time was someone that technically is a stranger to you, does such an amazing service that they etch themselves into your life permanently. Elizabeth was the first ever for us and being grateful to her isn't even enough to describe everything that she has done for us. We can honestly say that Elizabeth allowed Miami to become our home. From the very first time we used her when we had to find an apartment to move into from NYC to Miami with barely a 2 week timeframe. Elizabeth was there for us. If we needed to call her, our phone call was answered, no leaving a voicemail for a call back, no sending texts. Just simplicity, you need Elizabeth for any reason, she will answer the phone and be there for you. We always get a laugh out of her when she tells us "if I'm not sleeping, then I am available to help you." Elizabeth is unique, there really isn't a word for her because she isn't a real estate agent, she is something more. She doesn't try to upsell or even sell you on a property or location; she only wants what is best for you. The closest thing I can compare Elizabeth to, is that she is like your mother, always looking out after you. When we were ready to make Miami our permanent living situation and settle down roots with our own home, the very first person that came to mind was Elizabeth Guerrero. We called her up not even knowing what was needed to buy a home, she told us the game-plan on whom to contact, what to provide and the realistic timeframe that it will take. Once we got everything in order Elizabeth was ready with a strategy of homes to look for. Her strategy started with our dream list and finding everything that met its criteria, we thought of it and she found the closest thing to match it. Elizabeth is like family because she will learn your personality. When my wife walked into one of the listings Elizabeth had lined up for us, before we could even say a word Elizabeth said "this is not the house for you" she noticed my wife's facial expressions on certain things that my wife saw that were ya or nay and Elizabeth was understanding what we liked and didn't like even if it wasn't on a list or made verbal. There really isn't a way to explain it. Your list can say master suite is required, yet how the master suite is laid out or designed is just a gut feeling on whether you like it or not, these are the things Elizabeth was learning about us. After a couple of listings Elizabeth was showing us serious houses that we had to think about if we wanted to buy them or not. Imagine the jungle of Miami being mastered by Elizabeth and her 6th sense on knowing her customer so that we don't waste our time taking time off from work to look at random properties. We saw house after house in our budget and within our taste. We found what we thought was our dream home. Yet in the middle of the process we came through problems on the inspection period along with negotiations, instead of pushing us, Elizabeth gave us the idea to see some other houses that just came out on the market so that we can feel more comfortable that this dream house is really the one for us and it is worth all the trouble to deal with minute problems or if it wasn't as special as we really thought it was. At first we were hesitant to start looking for something in the middle of working towards a closing but we thought it was a good idea that Elizabeth brought up. It just so happened that we found another house that was much better then what we were about to buy and cheaper. Win-win situation for us and the only person to thank was Elizabeth. The second house we found was the most pleasant experience ever, no issues, and a fast closing. We are pleased to not only recommend Elizabeth Guerrero but to also call her family. We have found our dream home and can't wait to invite Elizabeth for a bbq or dinner or just to hang out with us. If you chose Elizabeth to represent you as your real estate agent then you will get a real estate guardian angel. Elizabeth Guerrero is hands down the best real estate agent in all of the 50 United States of America. She will make your American dream come true; you may have to pinch yourself a couple of times to make sure you aren't dreaming. Shortly we will have our family moving down to Miami from NYC and all of our family knows that Elizabeth is going to be representing them. If you want to discuss our experiences in more detail please feel free to contact either one of us at 718-496-7858 or via email at olga.ogwireless@gmail.com Regards Olga and Russell Sergeyeva
Monica Goedhart
05/30/2015
This letter is in reference to Ms. Elizabeth Guerrero. I've had the pleasure of working with Elizabeth during my search for a home in the city of Homestead. During this process I've had the splendid pleasure of working with Elizabeth. Elizabeth is a consummate professional. During our many showings, she was always punctual, and often times she'd go above her call of duty. For example, on our first meeting, she greeted my children with coloring books, and cupcakes. My family's quest for the right house was a long, patience testing, journey. Throughout the entire process, Elizabeth was right there giving encouraging words of wisdom. I truly appreciate, and admire Elizabeth's hard work and dedication to Real Estate. Thank you Monica Goedhart 786-281-4804
Ed Mager and Family
04/05/2015
Elizabeth is an awesome real estate professional. She helped find a rental home for our family that more than met our needs and negotiated with the landlord to reduce the monthly rate. She was always very professional throughout the process and very responsive to any questions or concerns that we had. It was such a pleasure working with her and we have remained in contact with her over the years because of the friendship we built during our time finding a home together. We absolutely give Elizabeth our highest recommendation - you won't be disappointed.
Jeannette Ortiz and Myrven Miller
04/01/2015
To whom it may concern, It is with great pleasure that we recommend Ms. Elizabeth Guerrero as a real estate agent for any individual searching for their ideal home, whether it be a rental or a home to purchase. Elizabeth was prompt. As soon as my fiance, called and left a message for her, she called back within 10 minutes. I knew something was good, when my fiancee, who takes a while to become comfortable with someone he does not know, was speaking very happily and even laughing on the phone as he spoke with Elizabeth Guerrero. He immediately, turned to me and said, "I like her, she has a nice vibe and is easy to talk to". At that moment, I knew we needed to work with Elizabeth. Later that same day, we met with Elizabeth for the first time to view the units she had in mind. Immediately, her personality struck me. She is extremely nice, personable, and makes you feel like you are talking to someone right at home. Extremely comfortable to be with. Her enthusiasm was apparent and infectious. We could envision beginning our new home and family through her eyes. It was obvious that she loves what she does and she is perfect for this career. Once we found a place, we were ready to call home, she immediately walked us through the process and was there for us each time we had a question, via email and or phone. She was highly attentive and that gave us more confidence and ease, knowing that someone so diligent was in our corner. I truly can go on and on about Elizabeth. Again, it is our pleasure to recommend Elizabeth Guerrero to anyone looking to sell, buy or rent a home. She is hands down the best in the business in our opinion and if we ever have to move again, she will be our first choice. If you need to discuss our experience in more detail, please feel free to contact us.
John S Knudson
03/15/2015
Dear Elizabeth: I just wanted to take a moment to say thank you for all your hard work and time finding me my new home. Your experience and knowledge of the greater Homestead and southwest Miami area was just what I needed. Coming from the Midwest, and having very little knowledge of the area was overwhelming. I appreciate that you took the time to get know me and find out what I was looking for and therefore; tailored your research to my needs. The efforts that you made enabled us to find the perfect place for me to call home within a very short amount of time. I've worked with several realtors in other states, where it seemed that they were only showing me houses that they wanted to sell as opposed to meeting my specific needs. I'm very pleased that you never did this, making a stressful time in my life go much smoother. Additionally, your knowledge of the entire process was invaluable. I realized immediately that I was in good hands. Going the extra mile to personally take me to Bahia Property Management to assist me in the paperwork and expediting of the lease agreement made all the difference. Your dedication and professionalism was exactly what was needed. I can't thank you enough and I certainly would not hesitate to recommend you and the service that you provide to anyone. Sincerely yours,
Matilda Jimenez
03/12/2015
To Whom It May Concern: This letter is my personal recommendation for Ms. Elizabeth Guerrero. I've had the pleasure of working with Elizabeth as my personal Realtor. Elizabeth demonstrated terrific interpersonal skills while assisting me in finding a new home for my family. Elizabeth did a terrific job communicating with me and the different association personnel, regarding all of my questions and concerns about my new home. Her patience and understanding proved to be a major part in the success of me finding a home. She took the time to explain the progression of my offer and never allowed me to be discouraged. I continue to speak praises of Elizabeth to all of my friends and family. I recommend her services to anyone looking for a home. Sincerely, Matilda Jimenez
Ruben and Elizabeth Urgell
02/05/2015
To whom it may concern, I can not recommend Elizabeth Guerrero enough for the fantastic work she has done for us to be able to rent our new home! From the beginning, she responded quickly to my email inquiries and did not waste any time in contacting me regarding scheduling an opportunity to see the properties and choose the apartment we will be moving in this month. Immediately, her positive energy and enthusiasm assured us we were in good hands. She has a clear understanding of the rental process and had everything prepared for us ahead of time in order to quickly facilitate our application/offer for a new lease. We will be moving in as soon as the association approves us and I can not be more thrilled with her ability to get the job done. We look forward to keeping in contact with Elizabeth Guerrero to help us with the purchase of our new home in the future. Respectfully,
Adam Gregoire
01/27/2015
Adam Gregoire January 27th, 2015 To whom it may concern, I do not really know where to begin. Ms. Guerrero, from the first time I ever spoke to her on the phone, I knew that she was different. She spoke with me like I was a long time friend. Even though we barely knew each other. I don't know how she does it but she makes you feel like you are the only client she has. She answers your calls and fits your schedule no matter what. She was helping me find a place to rent, and I always felt as if she was more critical of the places than I was. It was as if she was moving to the property herself. She made the entire process stress free. Elizabeth Guerrero is extremely professional and reliable. She always kept me in the loop and made sure that I knew all the details in the whole rental process. I do not think I will ever need another Realtor in Miami. If you do not know who to choose, call Elizabeth. She is the right Realtor to call.
Joseph J. Zimmerer, Esq
01/09/2015
January 9th, 2015 To whom it may concern, We were faced with sale of a Miami property inherited by four sellers, all of whom lived far away and had almost no contact with the property or Miami. We were fortunate to find Elizabeth Guerrero, and from long distance complete a sale addressing our issues and meeting our objectives. In short, Elizabeth worked wiht us to get the best price for our property. took initiative and worked cooperatively with everyone involved in the transaction (including the tenant), she demonstrated good market knowledge and a practical approach, was attentive to our documentation needs, referred us to the right closing/title company for the transaction, and in the crunch saved the transaction. She was proactive and took initiative in solving problems throughout, but especially in saving our sale by prompting the buyer (through its broker) to convert to a cash sale when at the last minute the buyer's mortgage lender declined to make the loan. We feel we found a trusted and capable professional, and I must say that after 25 years as a real estate attorney. Elizabeth's objectives include putting her clients first and forging lasting relationships. Her energetic approach and late night telephone calls (due to the time difference between Miami and California) are a few examples of how she always put our interest first. We give Elizabeth Guerrero a hearty, strong endorsement. Very Truly Yours, Joseph J. Zimmerer, Esq
Jacqueline Garcia
09/26/2014
To whom it may concern, Elizabeth Guerrero has been an amazing Realtor for a number of years. I have found her to be very knowledgeable and thorough in finding me the exact property I have requested. She has always been very professional, yet considerate and understanding in all aspects of the transaction. I would highly recommend her to any company/individual who is in need of an honest, hardworking Realtor. Sincerely, Jacqueline Garcia Florida Registered Paralegal
Maria V. Franceschini
09/25/2014
To whom it may concern, I had business transaction with Ms. Elizabeth Guerrero for the past year. She is a diligent and efficient and hard worker real estate agent. During this period of time, I got to know Elizabeth also on a personal basis, she is willing and available at whatever time you may have a question or request and will not hesitate to go out of her way to make sure you feel comfortable and you have all the information you are requesting. It has been a pleasure and a privilege to know and work with Elizabeth Guerrero. She has changed the definition of a real estate agent, her professionalism, dedication and human warmth makes difficult decisions a rewarding experience. If you need further information, please contact me at your convenience Respectfully, Maria V. Franceschini
format_quote
MY INTENTION IS TO HELP MY CUSTOMERS PUT THEIR HOME IN THE BEST CONDITION THEY CAN TO SELL IT IN TODAY'S MARKET.