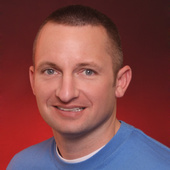 License # 0912122818
Real Estate Agent
Jason Stewart
"Exceeding Your Expectations"
Baton Rouge, LA

—

Keller Williams Realty - Red Stick Partners

Keller Williams Realty Inc.
Realtor: Assist home sellers, home buyers and investors achieve their real estate goals! Serve East Baton Rouge, West Baton Rouge, Ascension, Iberville, Livingston & the surrounding Parishes.
Get to know Jason Stewart
Thank you for visiting my Active Rain Blog and I look forward to serving you with your real estate needs. I am a Professional Realtor in Louisiana with Keller Williams Realty - Red Stick Partners. I assist home buyers, home sellers, and real estate investors throughout the Greater Baton Rouge areas to include East Baton Rouge, West Baton Rouge, Iberville, Ascension, Livingston and the surrounding Parishes. I have years of experienced and have sold hundreds of homes from new construction projects (custom homes and pre-built homes), existing home sales, short sales, to foreclosures / Bank Owned properties.
When you are buying real estate or selling real estate in today's market, it is critical you choose the best Professional Realtor. Our team has been personally selected and we are associated with the best professionals throughout the real estate industry. Our commitment to you, is to provide you with the GREATEST VALUE and the BEST CUSTOMER SATISIFACTION available! This is achieved by "Exceeding Your Expectations" throughout every part of the real estate transaction, starting with customer service.
I am a Professional Real Estate Consultant. Meaning, we invest more time educating you during our initial consultation and throughout your real estate transaction. We will ALWAYS LISTEN TO YOU so we can ENSURE YOU ACHIEVE YUR REAL ESTATE GOALS! You will learn about the buying process, selling process, three major stages of negotiation: #1) initial purchase contract, #2) the inspection process, and #3) the appraisal process, and the many other aspects of a real estate transaction. You will understand the entire process and always know what the next step is!
We have learned through experience, that consulting with you regarding YOUR specific home buying, home selling, or real estate investing needs, and with our extensive knowledge of the local real estate market, YOU WILL be EDUCATED, KNOWLEDGEABLE, and CONFIDENT with EVERY DECISION you make regarding the LARGEST, and quite possibly, the MOST IMPORTANT PURCHASE or SALE in your life!
You will always be informed with the most recent trends and statistics in your local area using the latest technology available. This is just a few of the tools you will have access to: the most recent price trends (Sold vs Listed), market trends to get the inventory and health of the area (Sold Properties, New Listings - Distressed and Non-Distressed / Traditional Listings), compare zip codes (how does one zip code compare to another zip code), home occupancy chart (number of owners, renters, and vacancies in an area), community information (income levels, education levels, crime and weather risk), insider tips, and local school information!
Our Team has achieved great success and excelled in this market because we truly believe in "CLIENTS FOR LIFE" and EARNING YOUR REFERRALS! We are proud to say that 72% of our business is EARNED from REFERRALS. We know that by providing YOU with such GREAT SERVICE, you will refer everyone you know to us so they too will receive the best representation with all their real estate needs!
CALL US TODAY at 225-938-0860 and let us know how we can BEST SERVE YOU! We look forward to EARNING YOUR BUSINESS!!!
Jason Stewart - REALTOR, Real Estate Consultant ~ 225-938-0860 Cell / Text
www.BuySellinBatonRouge.com  ~ www.LiveInBR.com ~ www.LiveInWBR.com
***********************************************************************************************************************************
Neighborhood Quick Search Links of Homes For Sale
 

Area 41 East Baton Rouge LA 70814,70815,70819,70739

 
 
 
Bellingrath Estates

Bellingrath Hills

Bellingrath Lakes
Cedar Mill Run
Clearmont
Forest Glen Estates
Forest Oaks
Greenwell Acres
Greenwell Forest
Longwood
Magnolia Bend
Monticello
Morgan Springs
North Sherwood Est
Oak Forest
Oakcrest
Park Forest
Red Oak
Ridgewood
Rushmore
Shadowbrook
Shamrock Gardens
Sugar Mill Ridge
Villa Del Rey
Windsor Place
Woodcrest
Woodstock
 
 
 

Area 42 East Baton Rouge LA 70815, 70816, 70819

  
 
 
 
Avalon
Baywood Quarters
Bellfontaine
Broadmoor
Broadmoor East
Broadmoor Forest
Broadmoor Oaks
Broadmoor Orleans Townhomes
Broadmoor Park
Broadmoor Place
Broadmoor South
Broadmoor Terrace
Centurian Place
Country Ridge
Darius Place
Donwood
Fairmont
Fairwood Estates
Fairwood Village
Fairwood West
Fairwoods Subdivision
Fox Croft
Hammond Manor
Lakemount Park
Lakemont Place
Lakepark Garden Homes
The Lakes at Stonegate
Lakeview Estates
Maple Leaf
Preserve at Hunters Lake
Redstick Lofts
River Oaks
Riverview
Runnymede
Sedona Pines
Sharpstowne
Sherwood Forest
Sherwood Forest East
Sherwood Forest North
Sherwood Forest Oaks
Sherwood Forest Place
Sherwood Forest South
Sherwood Forest Terrace
Sherwood Forest West
Sherwood Garden Homes
Sherwood Manor
South River Oaks
Springbrook
St Regis Place
Trails End
West River Oaks
Wickland Terrace
Wilderness at White Oak
 Woodlands
 
 
 

Area 43 East Baton Rouge LA 70816, 70817

 
 
 
Afton Oaks
Antioch Villa
Arbor Walk
Ascot
Audubon Square
Azalea Lakes
Belle Grove Place
Briar Place
Camelot
Carriagewood Estates
Carrington Place
Charleston Villas
Clearlake Estates
Cottages at Southfork
Country Manor
Cross Gate
Elliots Meadow
Evergreen Acres
Fairmont
Forest Creek
Gate House
The Gates at Windsong
Green Trails at Shenandoah
Hammond Manor
Hickory Ridge
Hidden Grove
Hidden Ridge
High Point
The Highland Club
Holly Ridge Townhouses
Hoo Shoo Too Lakes
Hunters Glen
Jefferson Park
Jefferson Quarters
Jefferson Ridge
Kimbleton Estate
Lagniappe Square
The Lake at White Oak
Lake Sherwood Acres
The Lakes at Magnolia Trace
The Landing at Mallard Lakes
Laurel Hill
Legacy
Long Farm
Maison Deville Townhomes
Mallard Crossing
Mallard Lakes
The Meadows
Millbrook
Nottinghill
Oneal Place
Oak Meadows
Oak Ridge Estates
Old Jefferson Crossing
Old Jefferson Park
 Old Jefferson Subdivision
Old World Villas
Oxley
Parknoll Place
Parkview Oaks
Parkview Point
Parterre
Pecan Creek
Pin Oak
Rolling Meadow
Rose Hill
Round Oak
Rural Tract
S Harrells Ferry Landing
Shadowbrook
Shadowbrooks Lake
Shadowbrook Lakes Townhomes
The Shadows at White Oak
Shadows Lake
Shanendoah Estates
Shenandoah Garden Homes
Shenandoah Hills
Shenandoah North
Shenandoah Ridge
Shenandoah Square
Shenandoah Trails
Sherwood Oaks
Shiloh
Solar Pointe
Somersby
South Hampton Condominiums
Southmoor
Stanley Aubin Place
Strohmberg Townhouses
Stumberg Condominiums
Stumberg Villas
Sugar Mill
Tall Oaks
Townhomes of Parkoaks
Tuscany Villas
Twenty White Oak Landing
Vignes Lake
Vineyard Court
Wedgewood
White Oak Common
White Oak Landing
White Oak Trace
Wilderness at White Oak
Willowbrook
Windsor Village
Woodland Ridge
Woodlawn Estates
Woodlawn Gardens
 
 
 

Area 51 - East Baton Rouge LA 70806, 70808, 70809

 
Beaumont Lane
Blanche Court
Delphine Place
Drehr Place
Eastland
Edward Oaks
Hillside
Hundred Oaks Addition
Hundred Oaks Park
Kleinert Terrace
Lake Crest
Lake Hills
Marwede Place 
Monte Vista
Moreland
Ogden Park
Parker Place
Roseland Terrace
Zeeland Place
 
 
 
 
 

Area 52 - East Baton Rouge LA 70806, 70808, 70809

 
 
 
Aldrich Acres
Arlington Plantation
Arlington Plantation Townhome
Arlington Trace
Beau Pre 
Belle Pointe
Brightside Estates Condo
Brightside Park
Brightside Quarters
Brightside View Condominiums
Brook Hollow Condos
Burbank Estates Condiminiums
Burbank Estates
Camellia Trace
Christian Street Twn
Clara Court
College Hills
College Town
Concord Estates
Crescent at University Lake
Dawson Commons
East Highland Park
Fieldhouse
Gates at Brightside
Georgetown
Greenback Forest
Harwich
Heatherstone
Highland Creek
Highland Estates
Highland Park
Highland Park Hieghts
Highland Road Estates
Highland Village Condos
Hilltop Place
Idle Oaks
Jackson Square
Jessicas Landing Condos
Kenilworth Subdivision
Krista Lane
Lake Beau Pre
Lake Beau Pre Townhomes
Lake Crest
Lakeridge Estates
Laurel Lakes Estates
Laurel Lea
Lieghs Cove Condos
Lynnewood Village
Magnolia Heights
Magnolia Lakes
Magnolia Woods
Meadow Bend
Meadow Bend Crossing
Mirabeau Gardens
Moss Side Place
Myrtle Grove Townhomes
Pelican Lakes
Perkins Lane
Plantation Trace
Pleasant Ridge
Pollard Estates
Pond on Harts Mill
Province at Moss Side
Quail Oaks
Redstick Lofts
Riverbend
Riverbend Lakes
Riverbend Landing
Rodney Estates
Rouzan Tnd
Rural Tract
Sharlo
Southdown Gardens
Southdowns
Stanford Place
Stratford Place
Summer Grove
Summer Grove at Meadow Bend
Sweetbriar Place
University Acres
University Club
University Gardens
University Hills
University View
University Villas
Victory Commons Condos
Village at Pelican Lakes
Village Woods
Walden
Woodchase
Woodgate
Woodstone Estates
 
 
 
 

Area 53 - East Baton Rouge LA 70809, 70810, 70820

 
The Arbors
Barkley Place
Beau Bois at Worthington Lake
Bluebonnet Condomeniums
Brandon Garden Condiminiums
Brandon Hollow
Bromley Townhomes
Brook Hollow
Broussard Plaza
The Burbank
Casa Colina
Cornerstone
Country Club Crossing
Country Club of LA
Country Club West
Cross Creek
Estates at Myrtle  Hill
Estates at Worthington Lake
Fair Oak Estates
Fairhill at Bluebonnet
Five Oaks Estates
Gardens at Windermere
Greenbriar Hollow
Heritage Estates
Hidden Cove
Hidden Lake
Hidden Oak
Highland Court
Highland Crest
Highland Crossing
Highland Estates
Highland Greens
Highland Lakes
Highland Plantation
Highland Shadows
Highland Trace
The Highlands
Homewood
Hyacinth Village
Iberville Terrace
Jamestown Square
Kensington Estates
La Maison Ridge Condos
Lafitte Hill
Lake at Anselmo
Lake Estates at Oak Hills
Lakeland Terrace
Lakes at Bluebonnet
Lakes at Highland
Lakes at Jamestown
Lakeside
Lakewood Estates
Lasalle Place
Lexington Estates
Lexington Park
Live Oak Estates
Magnolia Pointe
Majestic Oaks
Mayfair Park
Myrtle Bluff
Natchez Trace
Nicholson Lakes
Oak Creek
Oak Hill
Oak Hills Park
Oak Hills Place
Oakbrook
The Oaks
Perkins Rowe
Perkins South
Perkins Village
Preserve at Harveston
Providence Subdivision
Quail Meadow Townhomes
Quail Meadow
Quial Ridge
Ruelle De Grace
Rural Tract
Sagefield
Santa Rosa
Settlement at Willow Grove
The Shire
Shire Townhouses
South Highlands
Springlake at Bluebonnet
Stanwick Place
Summa Court
Summerwood
Summerwood Villas
University Club Plantation
University Villas
Veranda at University Club
Via Horti
Village St George
Village Woods
Westchester Estates
Westhaven
Wimbledon Estates
Windermere
Woodlake at Bluebonnet
 
 
 
 
 

Area 60 - East Baton Rouge LA 70806 & 70809

 
Riverlon
Jefferson Place
Melrose Place
Goodwood Homesites
 
 
 

Area 61 - East Baton Rouge LA 70806, 70808, 70809

 

Acadian Village Condo

Acadian Village Townhomes

Ardenwood

Beauvaire

Bellewood

Bernard Grove

Bernard Terrace

Bienville Towers

Bocage Condos

Bocage Estates

Bocage Lake

Bocage Subdivision

Capital Heights

Carriage Place

College Drive Heights

Coquille Place

Country Club Estates

Country Club Terrace

Country Club View

Courtland Place

Dove Hollow

Drusilla Place

Drusilla Terrace

Etage Garden

Fairfax Heights

Florida Place

Florida Plaza

Goodwood Addition

Goodwood Condominiums
Goodwood Estates
Goodwood Place
Goodwood Villa
Hideaway Ct
Hillside 
Hundred Oaks
Jefferson Collection
Jefferson Condos
Jefferson Place
Jefferson Place Condominium
Jerrerson Terrace
Jeffersonian
Keaty Place
Lasalle
Lobdell Place
 Longwood Ct
Normandy Acres
North Goodwood
Ogden Park
Old Goodwood Gardens
Old Goodwood Landing
 Old Goodwood Place
Old Goodwood Village 
Old Quarter Houses
Palm Hills
Parkland Terrace
Reserve at Cedar Lodge
Shady Hollow
Tara Subdivision
Vieux Carre Townhomes
The Villas at Goodwood
Walnut Hills
Wayside
Westdale
West Ardenwood
Westdale Terrace
Westminster Place
Westmoreland Place
Wrenwood Townhomes
 
 
 
 

Area 62 - East Baton Rouge LA 70819 & 70810

 

Acadian Place

Artisan Hill

Bayou Rouge

Bluebonnet Retreat

Bluebonnet Terrace

Bonaire

Briarlake Estates

Briarwood Estates

Clover Hill

Cottage Hill

Cypress Point

Essen Cove

Essen Heights

Felicity

The Highlands

The Hill

Inniswold Estates

Jamestowne Court

Jefferson Condos

Jefferson Farms

Jefferson Heights

Jefferson Highlands

Jefferson Hills Cond

Jefferson Oaks

Jefferson Retreat

Jefferson Square

JeffersonTerrace East

Jefferson Terrace

Jefferson Towne

Jefferson Woods Townhome

Lake at Oxford Place

Lake Plaza Condos

Lakeshore Gardens

 
 
 
Looking for a great deal? View EVERY FORECLOSURE available throughout the Greater Baton Rouge Areas at the following links:
 VIEW WEST BATON ROUGE FORECLOSURES HERE!                                                            VIEW EAST BATON ROUGE FORECLOSURES HERE!                                                                VIEW ASCENSION PARISH FORECLOSURES HERE!                                                                VIEW IBERVILLE PARISH FORECLOSURES HERE!                                                                    VIEW LIVINGSTON PARISH FORECLOSURES HERE!
***********************************************************************************************************************************
Author: Jason Stewart - REALTOR, Real Estate Consultant ~ 225-938-0860 Cell / Text ~ Keller Williams Realty - Red Stick Partners ~ 8686 Bluebonnet Blvd Baton Rouge, LA 70810 USA ~ Each office is independently owned and operated ~ Licensed with the Louisiana Real Estate Commission
"My goal is to "Exceed Your Expectations" in "Helping You Achieve Your Goals" in the area of personal real estate."
Jason Stewart's Blog Posts
Real Estate General Information
–

about 6 years ago
Real Estate Market Trends
–

over 6 years ago
ActiveRain Community
–

about 9 years ago
Home Buying
–

about 9 years ago
Introducing a fresh new look for your Profile.
Click the 'Edit Profile' button below to enter 'Edit Mode' and continue the tour.