Real Estate Product Reviews on ActiveRain
Here's where you'll find a community willing to share their experiences with everything from computers to coaches and from contact management software to virtual assistants. If there's a real estate-related product or service, we'll have reviews for it.
Consider this patch of ActiveRain real estate your water cooler. Gather around it and talk to you colleagues – get and offer advice. We hope this will be a forum for both teaching others about what you know and for learning from the rest of the ActiveRain community.
What products or services work for you? Don't be shy -- we'd love to hear all about them and spread the word to help all ActiveRainers move on to the next level in their businesses.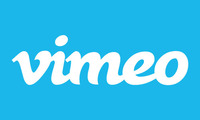 Product Reviews for
Vimeo
Vimeo Overview
(
In 2004, Vimeo was founded by a group of filmmakers who wanted to share their creative work and personal moments from their lives. As time went on, like-minded people discovered Vimeo and helped build a supportive community of individuals with a wide range of passions. Today, millions of people from all around the world enjoy Vimeo, and we're growing bigger every day. We hope this fun and friendly environment fuels your own creativity and inspires you to contribute to Vimeo in the ways that mean the most to you.
Subscribe
Submit a Review
Vimeo Reviews

Memphis, TN
Education & Training
Submitted on 07/05/2013
Vimeo is a great way to browse and find videos, and works well with every browser I've used it with....
more
100.00 % thought this review was helpful

Hillsdale, NJ
Real Estate Agent
Submitted on 04/29/2013
I have been using Vimeo for many years now and I can't think of another place quite like it. Sure ev...
more
100.00 % thought this review was helpful

Clarksville, TN
Managing Real Estate Broker
Submitted on 04/26/2013
Vimeo is a good resource for my videos and slideshows. I will admit that I prefer creating on my com...
more
100.00 % thought this review was helpful