Real Estate Product Reviews on ActiveRain
Here's where you'll find a community willing to share their experiences with everything from computers to coaches and from contact management software to virtual assistants. If there's a real estate-related product or service, we'll have reviews for it.
Consider this patch of ActiveRain real estate your water cooler. Gather around it and talk to you colleagues – get and offer advice. We hope this will be a forum for both teaching others about what you know and for learning from the rest of the ActiveRain community.
What products or services work for you? Don't be shy -- we'd love to hear all about them and spread the word to help all ActiveRainers move on to the next level in their businesses.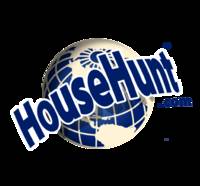 Product Reviews for
Househunt.com
Househunt.com Overview
(
Internet Leads Community Websites
Subscribe
Submit a Review
Househunt.com Reviews

Scottsdale, AZ
Real Estate Agent
Submitted on 10/05/2017
The House Hunt Network promises "he HouseHunt.com real estate success system offers nearly every too...
more
This review has not yet been rated

La Jolla, CA
Real Estate Agent
Submitted on 12/07/2015
When I moved from the Twin Cities, MN and transitioned from the mortgage industry I had not only no ...
more
100.00 % thought this review was helpful