Real Estate Product Reviews on ActiveRain
Here's where you'll find a community willing to share their experiences with everything from computers to coaches and from contact management software to virtual assistants. If there's a real estate-related product or service, we'll have reviews for it.
Consider this patch of ActiveRain real estate your water cooler. Gather around it and talk to you colleagues – get and offer advice. We hope this will be a forum for both teaching others about what you know and for learning from the rest of the ActiveRain community.
What products or services work for you? Don't be shy -- we'd love to hear all about them and spread the word to help all ActiveRainers move on to the next level in their businesses.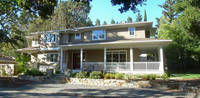 Product Reviews for
McKissock School of Appraisal Education
McKissock School of Appraisal Education Overview
(
I've taken 9 real estate appraisal several courses through McKissock. I've been taking real estate appraisal and valuation courses for qualifying education or continuing educational purposes since 1976. I highly recommend their courses.
Subscribe
Submit a Review
McKissock School of Appraisal Education Reviews

Scottsdale, AZ
Real Estate Agent
Submitted on 11/12/2017
McKissock School of Appraisal Education has been in business for almost 30 years: "From our beginnin...
more
This review has not yet been rated

Kalama, WA
Real Estate Appraiser
Submitted on 12/03/2015
I've taken many McKissock real estate appraisal courses online. They are well taught and easy to nav...
more
This review has not yet been rated