Real Estate Product Reviews on ActiveRain
Here's where you'll find a community willing to share their experiences with everything from computers to coaches and from contact management software to virtual assistants. If there's a real estate-related product or service, we'll have reviews for it.
Consider this patch of ActiveRain real estate your water cooler. Gather around it and talk to you colleagues – get and offer advice. We hope this will be a forum for both teaching others about what you know and for learning from the rest of the ActiveRain community.
What products or services work for you? Don't be shy -- we'd love to hear all about them and spread the word to help all ActiveRainers move on to the next level in their businesses.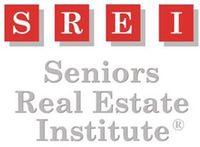 Product Reviews for
Seniors Real Estate Institute
Seniors Real Estate Institute Overview
(
The company offers a Certified Senior Housing Professional (CSHP) designation. They also offer speaking, training, coaching and masterminds on the topics of Senior Housing and effective communication with Senior Adults and their families, as well as other professionals providing services to Senior Adults
Subscribe
Submit a Review
Seniors Real Estate Institute Reviews

Clarksville, TN
Managing Real Estate Broker
Submitted on 07/30/2013
I am one of the baby boomer generation. Since I already have an SRES Designation I think this SREI w...
more
This review has not yet been rated

Rockville Centre, NY
Real Estate Broker/Owner
Submitted on 07/21/2013
This is a great designation and I was very impressed with what I learned when I took the course. ...
more
This review has not yet been rated

Sarasota, FL
Real Estate Agent
Submitted on 07/16/2013
Although I don't think I have generated much business with this designation it gave me the tools nec...
more
This review has not yet been rated

Parker, CO
Real Estate Agent
Submitted on 07/15/2013
We are starting to work in the Senior housing market. We are focused on folks aged 50 and over. The ...
more
This review has not yet been rated